THE NEW MILLION DOLLAR HOMEPAGE?!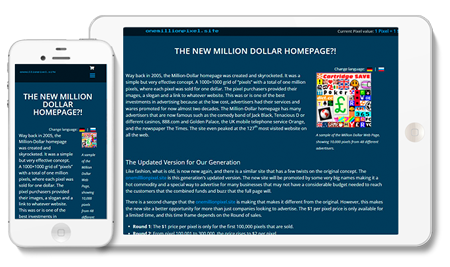 The Updated Version for Our Generation
Like fashion, what is old, is now new again, and there is a similar site that has a few twists on the original concept. The onemilllionpixel.site is this generation's updated version. The new site will be promoted by some very big names making it a hot commodity and a special way to advertise for many businesses that may not have a considerable budget needed to reach the customers that the combined funds and buzz that the full page will.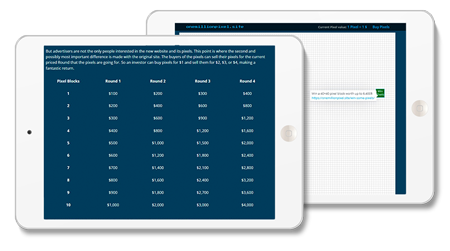 There is a second change that the onemillionpixel.site is making that makes it different from the original. However, this makes the new site a better opportunity for more than just companies looking to advertise. The $1 per pixel price is only available for a limited time, and this time frame depends on the Round of sales.